A new dawn...
We are so thrilled to announce that our new youth pastor is starting in May.  God has been so good to us in sending Betty to be a part of the Farnham Vineyard community and to lead our young people.  We can't wait to be starting up again in just a short while and are excited about what the Lord will be doing through Betty, the team and our amazing young people.
Embassy (11 – 18 years)
Embassy youth were meeting on Sundays from 10:40 - 12:00, but due to Coronavirus, we have had to be creative and organise more ad-hoc time of socialising and fellowship. We were also meeting fortnightly on Thursday evenings for fun games and a place to invite un-churched friends. We hope to kick this off again as and when restrictions allow.


Older Youth (14-18 years)
Older Youth is beginning to meet a few times a term to meet the growing number of older teens in the congregation, with a focus on mentoring, hanging out and doing things at a slower pace than at Embassy!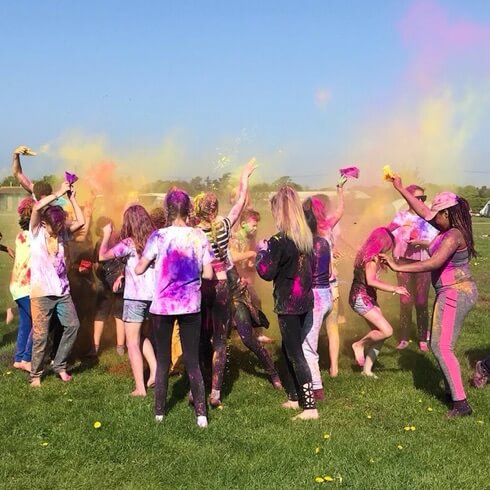 Dream The Impossible (DTI)
Embassy is also connected both to a wider network of youth events that happen in Farnham and a national youth event called DTI (Dreaming the Impossible). This is an annual, summer camp run by Vineyard UK and is always a highlight of the year for our young people. There are also more local events called DTI Nano, which is a packed day of worship, fun, engaging speakers and ministry opportunities.